Being dark skin, or ebony black as I call myself, I always felt that my skin required special attention in regards  to skin care. I have since gotten rid of this notion after many google searches and many hundreds of dollars spent on skin care products. The truth is there is no need for black women or darker skinned women to use specialty skin care products. We all have different concerns and should build regimes and use products to combat our specific concerns.
I do repeat the statement "black don't crack" a lot but this doesn't mean that we (black women) shouldn't invest in a skincare regime. I am 22 and have an established routine consisting of a glycolic acid, a night oil, a sugar scrub, a sonic cleanser, an eye cream and a daytime moisturizer with SPF. I believe it's never too early to start on skincare so I'm sharing below my skincare regiment because black doesn't crack, but it does crinkle 😉
Makeup Removers
Favorite makeup remover of all time. removes eye makeup gently and never leaves my skin dry
Second favorite makeup remover. Dissolves everything but I prefer it in the dryer winter months.
Cleansers
A great everyday cleanser. Haven't seen the radiance it claims but it never leaves my skin feeling tight
Masks
Does exactly as the name says! It's also a cleanser that I double up as a clay mask for fabulous results!
Treatments
Toner
This is THE Holy Grail product in my skincare stash. The glycolic acid in this does wonders for my complexion. Evens out my skin tone and makes my skin feel incredibly soft.
Serums
This gives my skin an amazing pick me up whenever I feel my skin is looking dull! Packed with my favorite ingredient as well, GLYCOLIC ACID!
I love using this oil anytime I feel my skin needs some extra moisture.
Eye Cream
This is the best eye cream I've ever used, and I've tried a LOT of eye creams. The amount of hydration this eye cream gives is out of this world. It also stay where you put it and doesn't travel to make your eyes water which is a huge plus for me!
Day Cream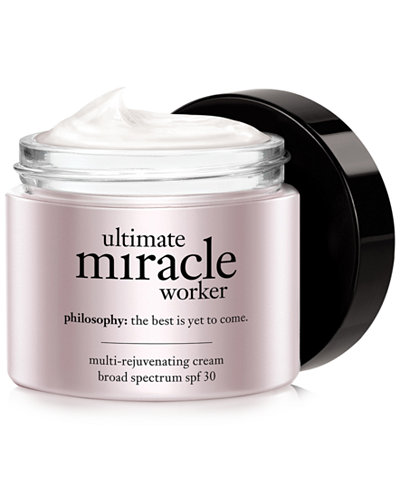 Enter a caption Philosophy miracle worker with SPF 30
SPF is a requirement for me in all my day creams be it summer or winter. Suncreen is the number one anti-aging tool so I make sure to never miss it in my regiment
Night Cream
This is the newest addition in my skincare arsenal and so far so good. Love the scent and it leaves my skin feeling very plump at night before bed.
Those are all the products that I rotate through in my skincare regiment. They are constantly changing but like I mentioned staples that I will always have are the pixi toner, the mask and the kiehl's eye cream!